East Midland Racing Association Final & Race of the Year
EMRA Championship Finals
featuring Race of the Year
The 2022 EMRA championships draw to a close on Sunday 23rd October with the infamous Race of the Year on the timetable too, its sure to be an exciting day of racing!
Race of the Year line up so far:
Leon Jeacock #55                  Christian Iddon #21                   Luke Hedger #10                         Mikey Leeson #990
Danny Kent #52                     Billy McConnell #3                      Rhys Irwin #69                            Ryan Oliver #72
Richard Cooper #47              Charlie Nesbitt #86                    Ash Beech #5                                Peter Ward #32
Bjorn Estment #27                 Shaun Anderson #33                 Ashley King #178                      
We are delighted to have Race of the Year past winners in attendance:
Terry Rymer, John Cooper, John Reynolds, Roger Marshall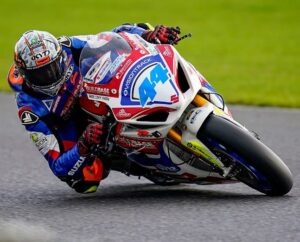 Real Motorsport Ltd, the organisers of the annual Race of the Year event at Mallory Park, have today announced that £1 from every ticket sold will be donated to the neuro-rehabilitation treatment fund set up to help
Gino Rea
on his road to recovery.
𝗡𝗮𝘁𝗮𝗹𝗶𝗲 𝗛𝗮𝗻𝘀𝗮𝗿𝗱, 𝗥𝗠𝗟 said "Gino was crowned Champion of the Race of the Year last year and remains a good friend of the Circuit, so we want to use this year's event to help raise as much money as we can to donate to the neuro-rehab fund set up by Gino's family to aid his recovery.
Race entries are available via the EMRA website –  click here
Related Events